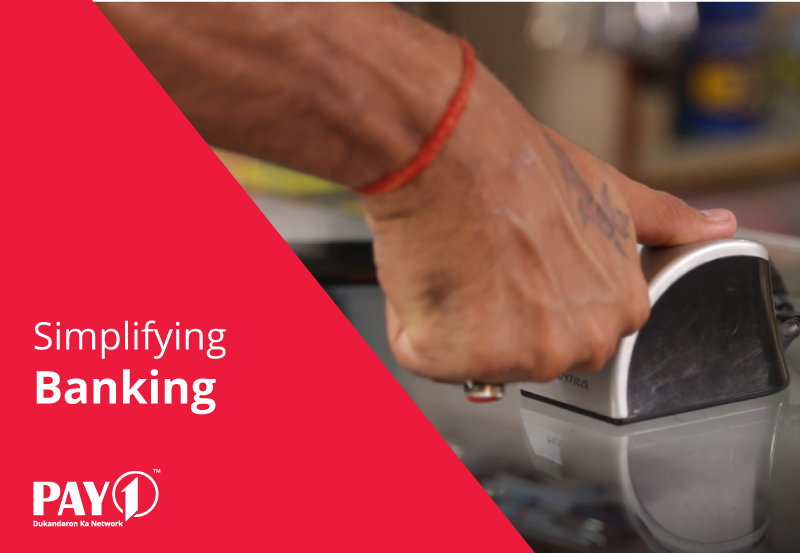 "Aadhaar" a word that has now become customary to us Indians, Aadhaar card the id that we hassled for by standing under the sun in some government office, wiping the sweat from our brow cursing our Indian system. The same aadhaar which seemed needless and facile is now a part of 99% of our Indian population. Aadhaar Id is now a crucial identification criterion for bank KYC or for any other financial or non – financial organisation. With almost all of the population having their own identification number based on their biological uniqueness if the person has linked his/her aadhaar with the bank the person can withdraw or deposit cash just by using his/her fingerprint. Our marketing campaign heavily revolved around the same idea and so to make the campaign relatable we had to tag the campaign as "Ab anghootha chalega".
Today, we have 3000+ retailers who actively use our Aadhaar ATM service and are earning lucrative commissions on providing basic banking facilities to their customers. AePS is at the forefront of developing financial growth and creating a range of monetary opportunities for our merchants.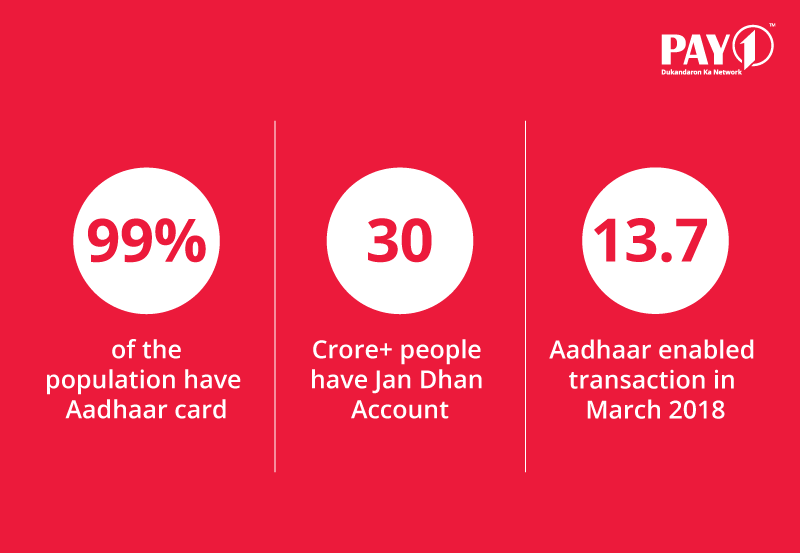 Outreach of Aadhaar
What are the Advantages of activating AePS (Aadhaar enabled payment system) in retail shops?
1) Increased Footfalls
Every shop can be converted into a mini ATM; AePS service cannot only promote digital empowerment but also increase footfalls in the retail shop. Our retailer can provide basic banking facilities to his/her customer and which in turn increases the customer footfalls.
2) A constant source of Income
The profitable commission is an underlying benefit that every retailer using any other service of ours can benefit and AePS is no different. Retailers who have been on-boarded with us can earn commissions and help make their business grow.
3) Single account, multiple services.
AePS service is an effective solution for managing cash. All the transactions are settled in the Pay1 wallet which creates ease of management. Retailer may use any service of ours but the final settlement will always be done in the Pay1 wallet.
4) Cardless payments
The advent of Aadhaar enabled payment system has simplified banking transactions. The person can withdraw cash up to Rs 10,000, deposit cash and also can transfer funds to any banks without using his or her debit card. Basic banking facilities can now be processed at nearby kirana store just by using customers fingerprint.
With the penetration of Aadhaar in agrarian India, the next step to economic development lies in acceptance of AePS widely, especially in the unorganised retail. Pay1's effort lies in enabling the retailer and empowering the retail network through various services it offers and AePS is a step towards the right direction.