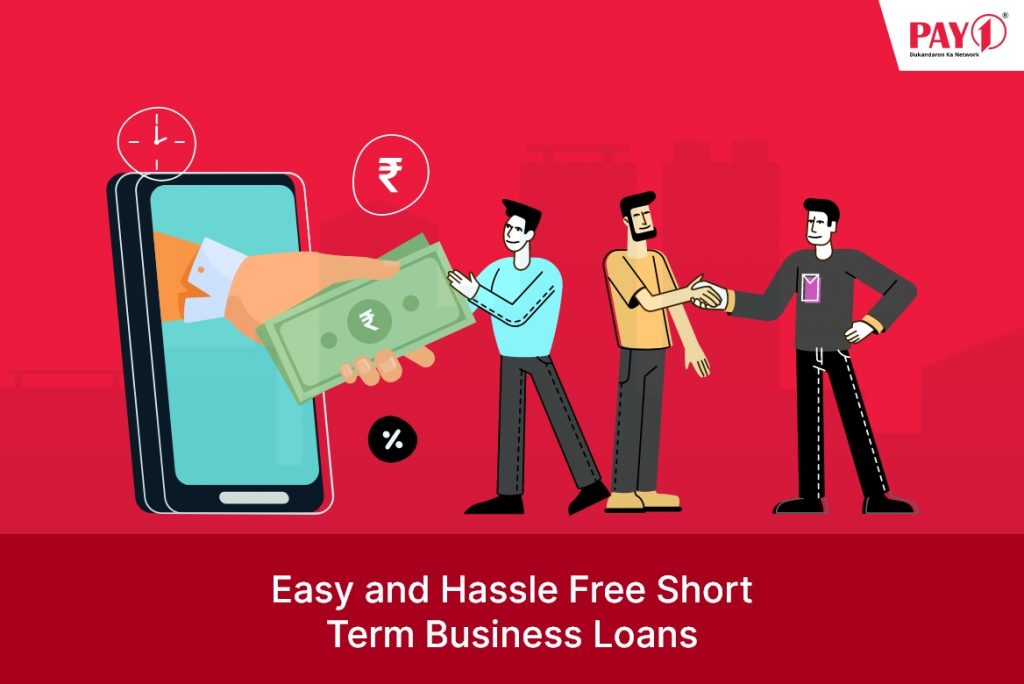 Every business looks to expand at some point, especially small businesses. The shop owners may also need an influx of capital for other reasons. So, if they are short on cash, the best way to move forward is by applying for business loans for retail shops. In this article, we will cover the basics of where, why, and how to apply for a business loan?
Where Can Shops Apply for Loans?
Banks: These are traditional lenders that offer secured business loans to shop owners. This process is usually time-consuming, and the chances of approval are not so high. Moreover, disbursal takes a long time. 
Non-Banking Financial Institutes (NBFC): Alternative lenders like NBFCs are an attractive option for small businesses. Their loan application is fast, and the eligibility criteria are not as stringent as compared to the banks. Even the loan disbursal is quick. The biggest advantage is that NBFCs offer unsecured business loans, which means you can apply for a loan without collateral. 
Why Do Shops Need Loans?
Scale the Business
This is one of the most common reasons why shop owners apply for a kirana store loan. Shop owners who want to open more shops or expand an existing one may seek a loan. When you are looking for substantial growth instead of small additions to the store, then a business loan will work out the best.
Purchase a Large Order
At times shop owners may need extra cash if they are looking to purchase a large order. If you are seeing large sales and need to order inventory to keep up with the demand, but are falling short of cash, then a shop loan would come in handy.
Hiring More People 
If you want to hire more manpower but don't have the resources to do so, get a business loan. This holds especially true when you are planning for expansion. When you have more people on the team, more work will be done, and you will bring in more profits. This will help in repaying the loan easily.
Shop Maintenance
Do you want to redesign the shop to make it look more appealing to the customers or want to address some kind of damage? Micro business loans will be a good idea if you don't want to dip into your profits or savings.
Build a Good Credit Score
Even small businesses need to have a good credit score. If you don't have a credit history and want to build up a credit score, retail business loans will be great to do so. Timely payment of the loan will build up your credit score, which will help you get loans in the future. 
Benefits of Business Loans for Shops
Business loans for shops are in demand amongst shop owners for the following reasons:
Quick Approval: Small business loans get approved quickly and are paperless. 
Quick Disbursal: Business loans for small businesses get disbursed in a very short time, usually within 24 hours. 
Flexible Repayment: Shop owners can choose to pay on a monthly, quarterly, or half-yearly basis. Some lending institutes also offer the option of a lump-sum payment along with exciting features. 
Flexible Tenure: Small loans can be paid over 2-10 years, thus, allowing the shop owners to pay back the loan as per their convenience. 
Low-Interest Rates: This is one of the major benefits of small business loans for retailers. Low-interest rates are affordable, and you can pay them back with ease. 
Eligibility Criteria for Applying for Business Loans for Shops
The shop owner must be between the ages of 21-50 years. 
The owner should be an Indian citizen.
The business should be legal.
The minimum turnover should fulfill the lending institution's criteria.
The profits of the past few years should fulfill the lending institution's criteria. 
In Conclusion
In short, it is a good option for shopkeepers to apply for the retail store business loan. Not only will it help them grow the business but also run it successfully. So, if you are a shop owner and are weighing the pros and cons of taking a business loan, we say go for it. It will benefit you in more ways than one.