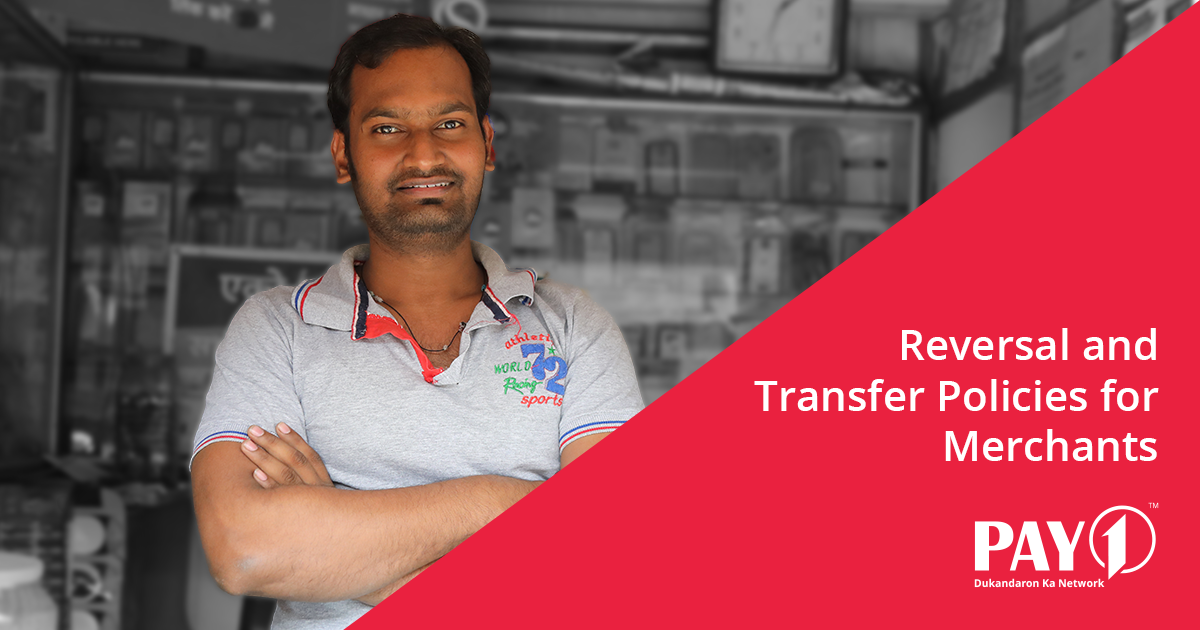 On a perfect day it may happen that the retailer or the customer may imperfectly feed the number into the system assuming the recharges will be reflected in their account, but after certain contemplation and investigation, the transacting parties realises their mistake. Now the struggle arises, the ask for refunds and reversals, waiting in virtual customer support queues to clarify their mistake and understanding the process of refunds.
Pay1 values the time and the efforts exhibited by the merchants to advance their business goals and has tried to seamlessly incorporate refunds and reversals into our customer support system. Pay1 being a platform caters to many third-party companies apart from the already developed retailer network so the rules deviate a bit from company to company but the general decorum remains the same.
Reversal policy for DTH service
**Note – The Reversals and Transfers are not applicable for Prepaid, Postpaid and Utility Operators.
A reversal can be raised if the person has initiated a double recharge, fed a wrong ID or wrong amount. The retailer also has to make sure that the complaint will be raised within 24 hrs from the time of recharge. For Videocon and Tata sky the complaint should be raised on the same day
a) Being closer to home
Refund/Reversal cannot be made if the retailer has put in a completely wrong id, minor 2 digit errors will be taken into consideration.
b) Sharing the information
Without the details, reversals cannot be initiated. The reversal process will only commence after the retailer has shared the customer's name and registered mobile number.
c) Minimum reversal amount
The minimum amount that can be reversed is Rs 250. The reversal process will be forestalled if the amount is anything less than that. For Videocon DTH and Tata sky, the minimum amount for transfer will be Rs 500.
The entire refund procedure can take 3-4 days for Airtel and Dish TV and for Videocon and Tata Sky it takes 7-8 days for the entire process to complete. If the customer has received a refund directly from the company/Operator the retailer should get in touch with the customer care of the company to claim the reversal. If in a similar scenario Pay1 has had an operational error with regards to compensation, we will make sure that the merchant will be refunded to the fullest.
Pay1 has created a seamless operational process to manage reversals, we always prioritise our merchants and cater primarily to their financial development. With more than 50,000 retailers all over India Pay1 strives to empower the retailers with premier customer support and top-notch platform services.