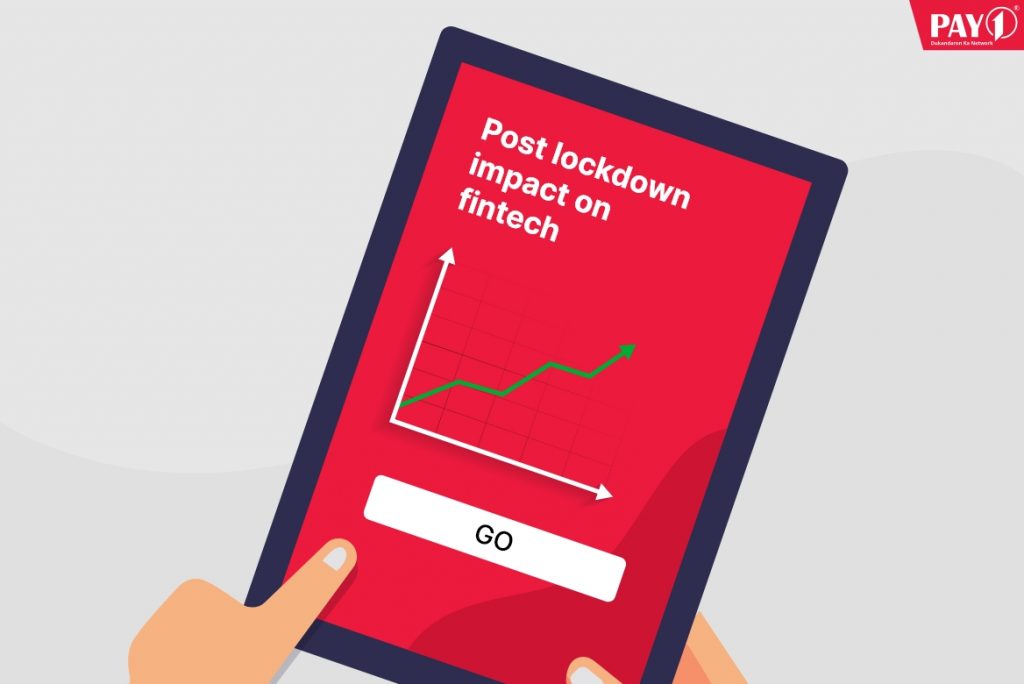 The COVID-19 pandemic affected not just India but the entire globe, with lockdowns in several
countries and districts. The nature of the virus and its rapid spread meant isolation and
contactless services were the only means to quell the spread. This impacted the global
economy, and several industries were especially affected by the complete halt in activity.
The payments landscape saw significant developments during this time. With longer lockdowns
and ATMs running out of cash, adoption of digital payments rose significantly. A Statista survey
found that 33% used digital payments more than cash compared to pre-COVID-19 times. India
had already seen a surge in banking transactions, which helped ease the pressure during
crunch time. The situation encouraged the use of digital payments, marking a definitive shift
away from cash payments. Customers and vendors alike began, during the lockdowns, to prefer
cashless, contactless payments, online banking services, and other financial technology
options, a trend that has continued to date. Areas that have seen particularly rapid digitisation
are bill payments, grocery, and health.
With the onset of vaccination drives in several countries, including India, and falling COVID-19
cases, we could see normalcy very soon. Banks and ATMs are functioning efficiently, and many
establishments are now open to serve customers. But as we return to the new normal, some of
the adoptions and digital enablements induced by the lockdowns are sure to continue into
2021.
Every crisis presents an opportunity for a tectonic shift, and innovation is the core value for
organisations in these difficult times. We've already seen changes to people's habits and
lifestyles, with digital payments being a significant new adoption. The rapid growth of digital
adoption in these recent times can be attributed to several factors, like:
● Ease of access to funds in stressful times
● Safety; digital payment methods are entirely contactless
● Flexibility to make payments, as credit cards and online lenders offer facilities like EMI or
other to pay back expenses
● Rising awareness, especially in urban areas, and high rates of adoption of digital
payments by retail and commercial establishments
● Increased prevalence of mobile apps for payment and online bill payment options,
adding flexibility for the customers
● Increasing youth population who are open to digital modes of payment and expect
hassle-free services
● Government initiatives to introduce banking facilities even in rural and marginalised
areas. According to a survey, under Pradhan Mantri Jan-Dhan Yojana, 303 million debit
cards and 258 billion RuPay cards were issued from public sector banks.
● Retail businesses providing essential services like food and grocery could stay afloat
thanks largely to online payment and home delivery services.
The adoption of digital methods is set to increase majorly as behavior patterns and
preferences have already shifted. In 2016, demonetisation accelerated the growth of cashless
transactions. Government initiatives to enable banking services among rural and poorer
sections are already seeing great results. Today, many use UPI facilities, while even local
Kirana shops and street vendors offer digital payment facilities. According to an NPCI source,
UPI payments have seen rapid growth in recent times, from Rs. 1.51 lakh crore in April 2020 to
2.18 lakh crore in May 2020. The numbers can only rise as digitisation continues apace.
Credit cards and banking facilities are no longer only the preserves of the rich. We will soon see
a large unbanked population also being brought into the fold of financial services. As this trend
continues, retail establishments and service providers must provide digital payment options to
allow their customers flexible payment options and offer digital services through their
establishment. With the widespread adoption of mobile payment and banking apps, this new
trend is starting to catch on.
Pay1, a technology start-up, provides digital, financial, and business solutions to India's
unorganised retail sector. The app enables retail establishments to register as vendors and offer
not just digital payment facilities but a wide array of services, including:
● Mobile recharges
● Online bill payments
● Money transfers across India as well as Nepal
● Utility bill payments
● Micro-ATM facilities
● Travel booking
India is transforming and ushering in a new age of digital payments, where digital providers like
the Pay1 platform will play a vital role. Retailers benefit by increasing their customer footfall and
income, while digital banking and payment facilities can now reach even the remotest of places.
It is now time to think of a modern India. Digital payment and services will play a vital role in
enabling this.