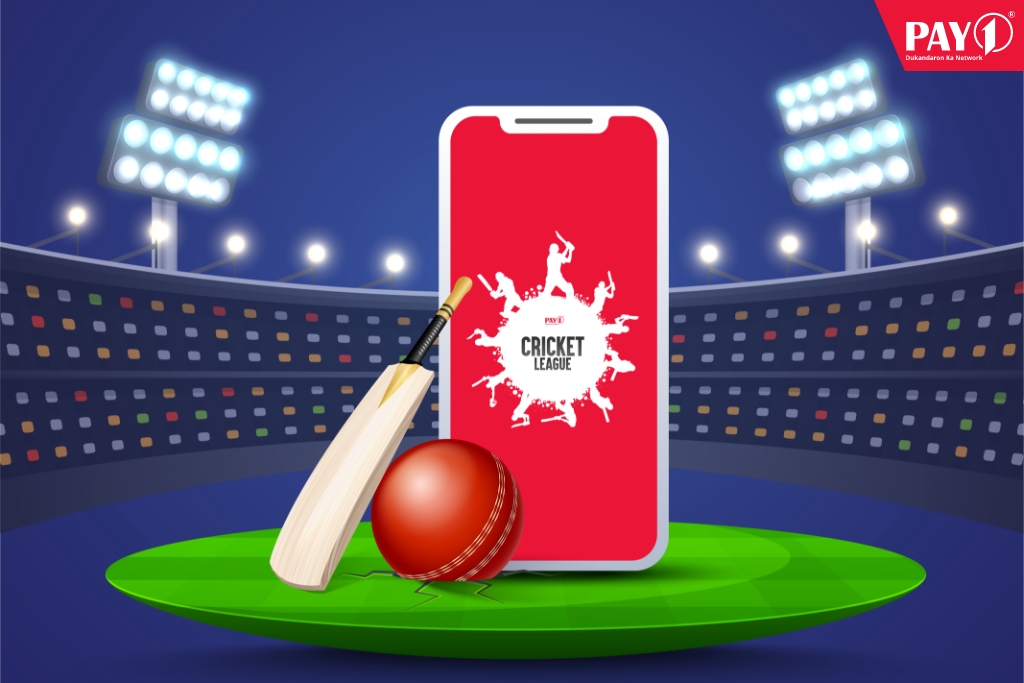 We are back with another exciting contest which is open for all the registered Pay1 retailers. There will be daily match prize winners as well as tournament winners based on the points scored in the prediction contest. The participants can win prizes worth Rs 2 lacs like Bike, TV, Washing Machine, Micro ATM devices, Pay1 Bag and Daily Cashback. Predict and Win provides our merchants with amazing opportunities to win these great prizes. The contest will start from 26th March 2021 to 29th May 2022. Download the app now and start predicting!
How to Play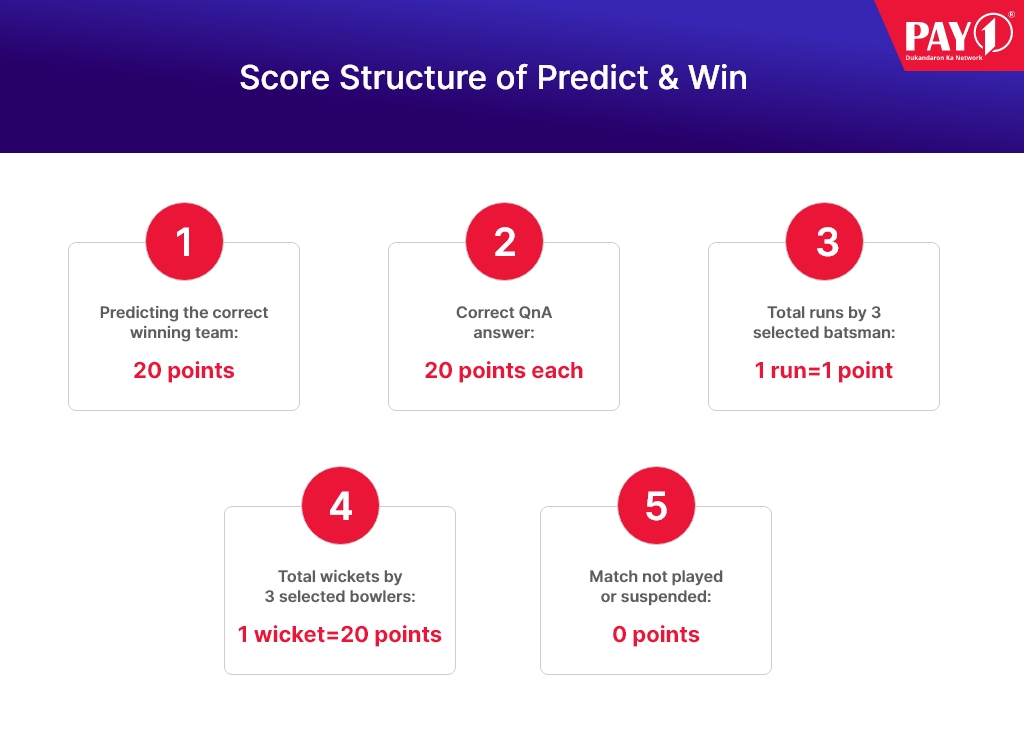 Download the Pay1 Merchant app from the Google Play store: http://bit.ly/pay1merchant and register as a Pay1 retailer.
Click on the bottom center 'Predict and Win' icon to enter the contest and earn introductory daily bonus points.
Next, predict the winner and answer a couple of questions related to the respective game.
As you go on to answer, the 'submit' button at the bottom keeps filling up. Once done, click it to submit your prediction. The detailed point structure is given below.
The prediction window opens up every day at 12:00 am and closes before the start of the game. Ensure to submit your predictions in that timeframe.
There are daily prizes and grand prizes in this contest. You can check both the leaderboards by clicking your rank on the top right of the screen.
All leaderboards will be updated by 12 PM the following day(The next day after the match).
Referral Module has been disabled. No points or prizes will be awarded.
Monitor your performance and progress regularly and see how you fare against others for the ultimate grand prizes.
Daily Prizes and Grand Prizes
Daily Prizes
1st Place – Rs 1,000 cash in Pay1 wallet
2nd Place – Rs 500 cash in Pay1 wallet
3rd Place – Rs 200 cash in Pay1 wallet
Grand Prizes
1st Place – 100CC Bike
2nd Place – 32 " LED TV
3rd Place – Washing Machine
4th Place to 20th Place – Micro ATM Device
21st Place to 100th Place – Pay1 Bag