In today's fast-paced world, having a smartphone with a good camera has become a necessity. Capturing precious moments, landscapes, and sharing them with loved ones has never been easier. If you're in search of a budget-friendly camera phone that delivers exceptional photography capabilities without breaking the bank, you've come to the right place. In this blog, we will explore some of the best camera phones available under Rs.20,000 that offer impressive features and image quality.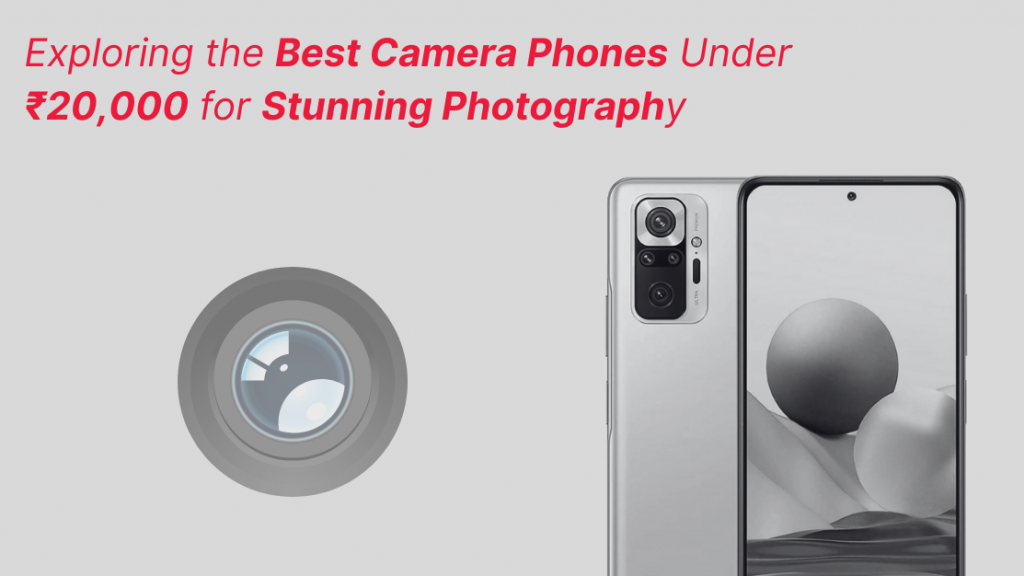 Xiaomi Redmi Note 10 Pro:
Priced around Rs.15,000, the Xiaomi Redmi Note 10 Pro boasts a powerful 64MP quad-camera setup, including an ultra-wide-angle lens and a macro lens. With advanced night mode capabilities and excellent dynamic range, this device produces sharp, vibrant, and detailed images. Its 16MP front camera ensures stunning selfies with natural colors and good skin tones.
Realme 8 Pro:
Available at a price of approximately Rs.17,000, the Realme 8 Pro is equipped with a 108MP primary camera sensor, offering outstanding clarity and detail in photos. It also features an 8MP ultra-wide-angle lens, a macro lens, and a depth sensor. The camera software includes various modes, including Super Nightscape and AI Portrait, enhancing your photography experience.
Poco X3 Pro:
Priced at around Rs.19,000, the Poco X3 Pro is a camera powerhouse. It sports a 48MP main camera sensor along with an ultra-wide-angle lens, a macro lens, and a depth sensor. This device's camera performance is impressive, capturing vibrant images with great dynamic range and sharpness. The 20MP front camera ensures high-quality selfies as well.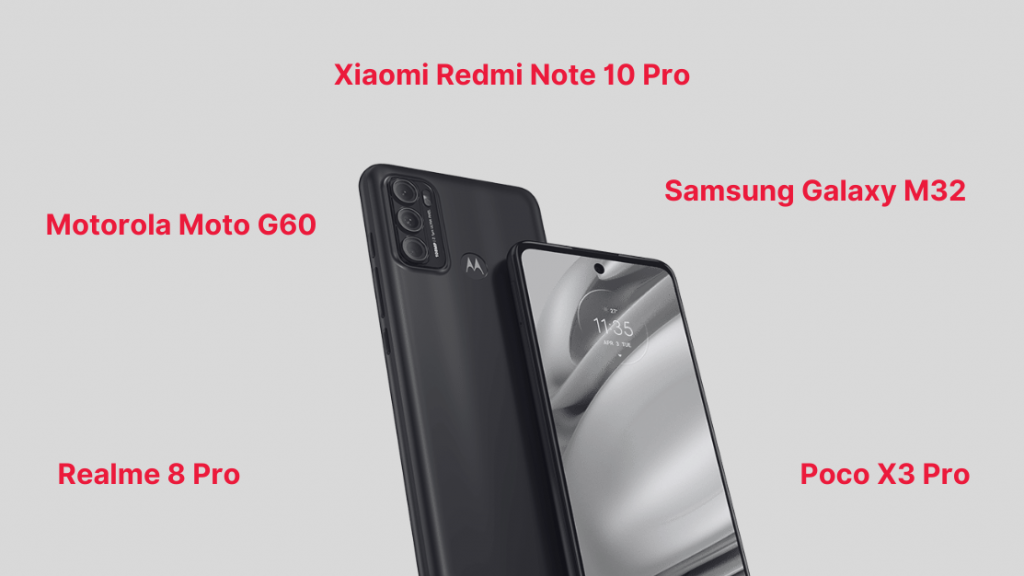 Samsung Galaxy M32:
The Samsung Galaxy M32, priced under Rs.15,000, is another excellent option for photography enthusiasts. It features a versatile quad-camera setup comprising a 64MP primary camera, an ultra-wide-angle lens, a macro lens, and a depth sensor. This device excels in daylight photography, producing well-detailed and color-accurate images. The 20MP front camera is ideal for capturing beautiful selfies.
Motorola Moto G60:
Available at around Rs.19,000, the Moto G60 offers a triple-camera setup with a 108MP primary sensor, an ultra-wide-angle lens, and a depth sensor. This phone captures stunning images with excellent dynamic range, accurate colors, and impressive detail. The 32MP front camera ensures high-resolution selfies with good sharpness and clarity.
Dhanak is an excellent option for those in search of good camera secondhand phones. The company carries out a three-level quality check, ensuring that all phones meet high standards. Dhanak also employs a 32-point checklist for delivering remarkable used phones with warranties.
The selection of phones available includes all significant brands such as iPhone, Oneplus, Samsung, Oppo, Vivo, MI, Motto, Nokia, and others, all at prices significantly lower than those of new devices.
What's more, Dhanak partners with reliable retailers, offering greater security to buyers. With verified devices available in Mumbai, Delhi, Bangalore, Hyderabad, Chennai, Indore, and Kolkata, Dhanak makes it easy to find the perfect, trustworthy phone.
Head to a store near you to check out our range of quality, secondhand phones. For more information follow our Insta page Dhanak.shop