Assessing the condition of a used mobile phone before buying it is important to avoid buying a device that might not function properly. Here are some tips to help you assess the condition of a secondhand or used mobile phone:
Check the physical condition: Look for any scratches, dents, or cracks on the body of the phone. These may not affect the functionality of the device, but they may indicate that the phone has been dropped or mishandled.
Inspect the screen: Check for any cracks, scratches, or dead pixels on the screen. Turn on the phone and make sure that the display is clear and bright.
Check the buttons: Test all the buttons on the phone to make sure that they are working properly. This includes the power button, volume buttons, and any other buttons on the phone.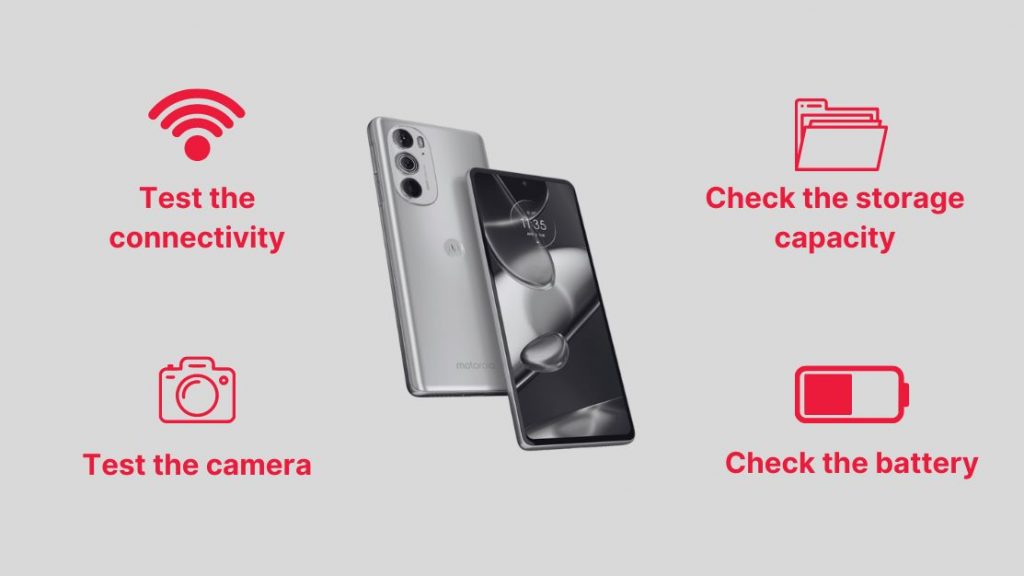 Test the camera: Take some pictures and videos with the camera to make sure that it is functioning properly.
Check the battery: Ask the seller about the battery life of the phone. You can also check the battery health in the settings of the phone. If the battery health is low, it may need to be replaced.
Test the connectivity: Make sure that the phone can connect to Wi-Fi and cellular networks. Test the Bluetooth and GPS functionality as well.
Check for water damage: Look for any signs of water damage on the phone. This may include corrosion on the charging port or water marks on the screen.
Check the storage capacity: Make sure that the phone has enough storage for your needs. Check the storage capacity in the settings of the phone.
By following these tips, you can assess the condition of a used mobile phone before buying it and avoid any potential issues with the device.
Dhanak offers a wide range of quality secondhand phones that have undergone a three-level quality check. It also offers phones with warranty and follows 32 point checklist to deliver quality used phones. You'll be able to find all the top phone brands like iPhone, Oneplus, Samsung, Oppo, Vivo, MI, Motto, Nokia, etc. with prices that are much lower than what you would find for a brand-new device.
You can get your very own Dhanak verified phone in Mumbai, Delhi, Bangalore, Hyderabad, Chennai, Indore, and Kolkata! So visit your nearest store today and check out our selection of quality used phones.