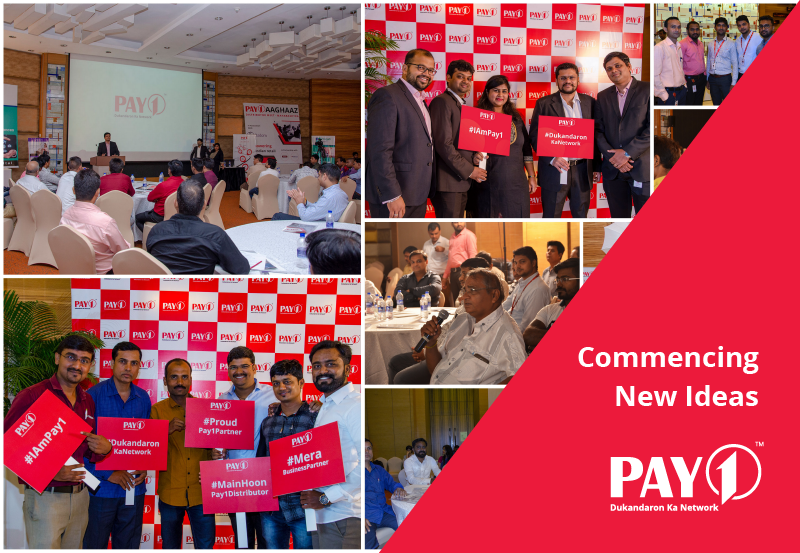 Downpours, uneven roads and roaring clouds is what Saturday here in Mumbai looked like and amidst all of this, PAY1 organised a Distributor's Conclave for the very first time. The hard work and passion incited eagerness and excitement as we wanted the event to be successful. Mother nature may not have been with us but luck certainly was. Fortunately, the turnout for the conclave went beyond our expectations. Our distributor's turned out in numbers, keen to hear our keynote speeches. We couldn't have asked for a better conference. Smoothly flowing service launches and impeccable speeches given by everyone made this event a great success.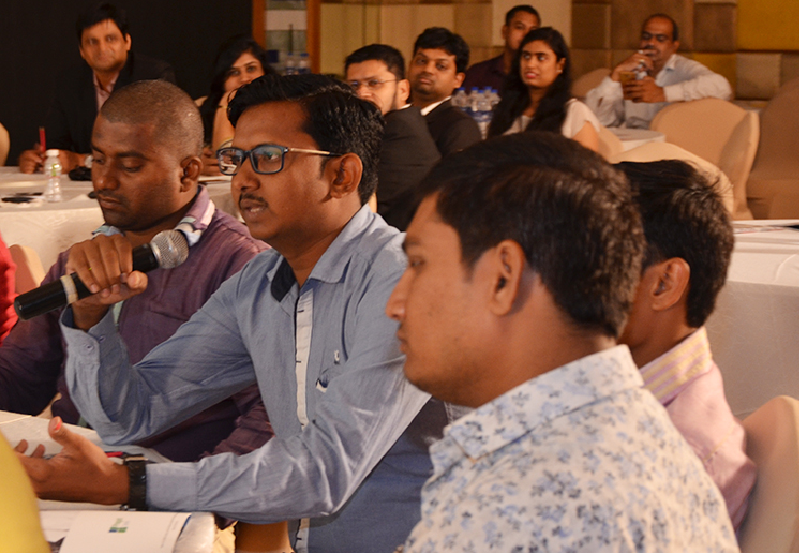 "Pay1 Aaghaaz"– A step towards cementing digital foundation
The word Aaghaaz translates to "the beginning" and the objective of this event was to initiate a communication platform where we could understand our distributors better, tackle their issues directly and also educate them about our upcoming services. Reinstating our company's vision amongst our target audience and informing them about our new service is what we intended to initiate with our distributor's meet.
Summing up the convention and Launching "Pragati capital"
The full-day conference was held at Meluha: The Fern, Mumbai where distributors from all over Maharashtra were invited. Our CEO: Mr. Alakh Gargiya started with the opening speech, highlighting Pay1's journey, our milestones and also upcoming services that will equip and enable our retailers with profitable avenues. The highlight of the meet was "Pragati Capital".
Aptly phrased as "Ek kadam aarthik aazaadi ki aur", a step towards financial growth: Pragati capital aims to empower our Retailer network by providing them with financial solutions such as Loans, Mutual Funds and Insurances. The latter two will be sold by our retailers to their customers, through which they will earn lucrative commissions. Our CFO: Mr. Abhinav Mathur gave a comprehensive presentation detailing the commission structures and highlighted how Pragati Capital will revolutionise the digital finance space in the retail domain.
Being a Retail-Tech platform, we had to invite our platform partners to speak and enlighten our distributor audience about their products and services. Fisdom, one of our partners, gave insights on SIP's and provided useful information on our partnership and how that benefits our distributor/retailer group.
Overall the conference was very well received by our distributors. The connections we formed and the product knowledge we imparted is priceless. We are looking forward to host more such events in the near future in different geographies across India. The goal to be achieved through Pay1 Aaghaaz is to strengthen our network of distributors and enable them with various products and services and receive feedback on the same.