Buying a secondhand phone online can be a good way to save money, but it is important to be aware of the potential disadvantages and take steps to protect yourself. Here are a few things to keep in mind: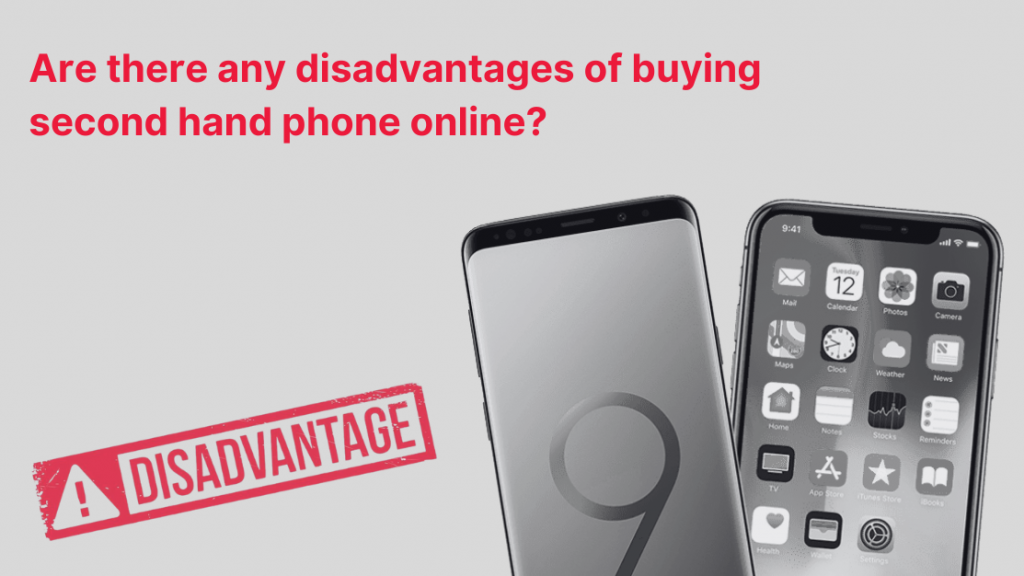 Condition may not match the description: While sellers may list the condition of the phone as good or excellent, there could be cosmetic damages that are not visible in the pictures provided. It is always better to ask the seller to provide more detailed photos to get a better understanding of the phone's condition.
No warranty or guarantee: Secondhand phones purchased online may not come with any warranty or guarantee. If something goes wrong with the phone, you will have to pay for the repairs yourself.
Scams: There is a risk of falling victim to scams or fraud when buying secondhand phones online. Always research the seller and read reviews before making a purchase, and if the deal seems too good to be true, it probably is.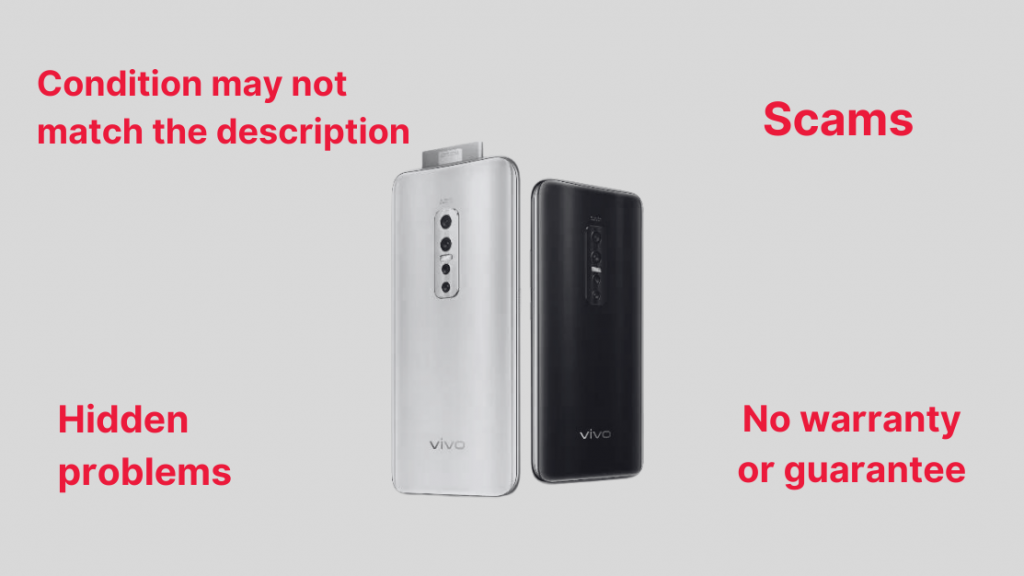 Hidden problems: Some sellers may not disclose all the issues with the phone, which could lead to unexpected problems down the line.
No returns or exchanges: Many secondhand phone sellers do not accept returns or exchanges, so it is important to thoroughly research the phone and the seller before making a purchase.
Dhanak is an excellent option for those in search of quality secondhand phones. The company carries out a three-level quality check, ensuring that all phones meet high standards. Dhanak also employs a 32-point checklist for delivering remarkable used phones with warranties.
The selection of phones available includes all significant brands such as iPhone, Oneplus, Samsung, Oppo, Vivo, MI, Motto, Nokia, and others, all at prices significantly lower than those of new devices.
What's more, Dhanak partners with reliable retailers, offering greater security to buyers. With verified devices available in Mumbai, Delhi, Bangalore, Hyderabad, Chennai, Indore, and Kolkata, Dhanak makes it easy to find the perfect, trustworthy phone.
Head to a store near you to check out our range of quality, secondhand phones. For more information follow our Insta page Dhanak.shop